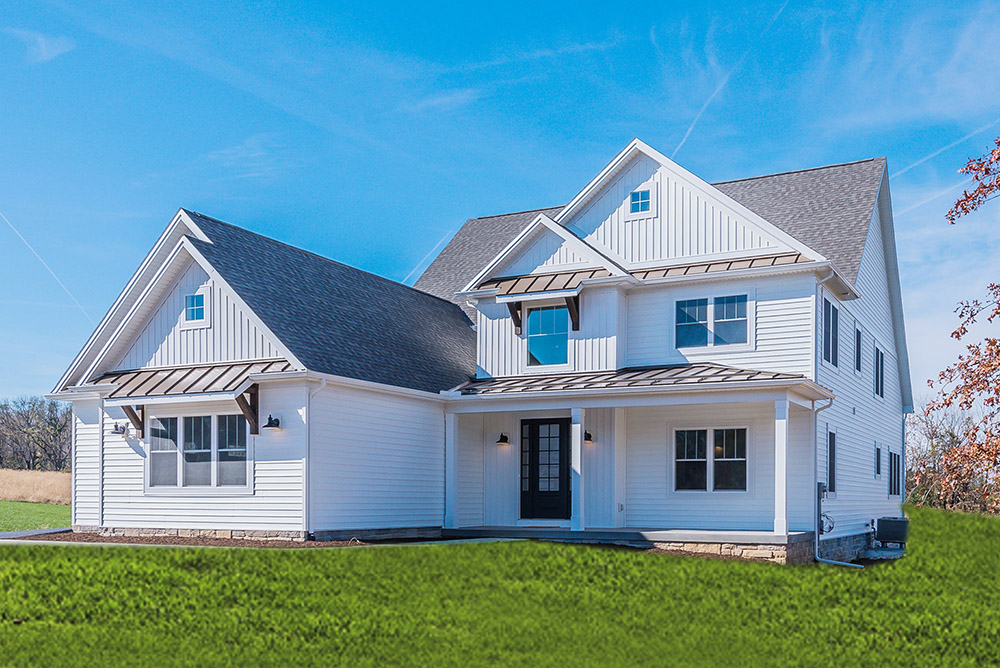 2,800+/- sq. ft. of simply beautiful modern farmhouse style… a balanced blend of rustic and refined. This 4-bed, 3-bath home will have you in awe as soon as you walk in the door. White oak hardwood flooring, stone fireplace with oak hand-hewn barn beam and top, white painted kitchen cabinetry, marble style counters, walnut butcher block island top, open 2-story, first floor master and master bath tile shower are just a few of the amazing features of this new home.
Schedule a time to take a look at this new home for sale at Lindenwood Estates in Carlisle, PA. List price: $595,000.
Contact us today at 717-582-3423.