Whether you're searching for a commercial remodeling contractor to remodel your company's offices, a general contractor to get your school up to current ADA accessibility standards, or you're planning a commercial building project from the ground up, WSL Incorporated can help. For over 35 years we've provided commercial customers all over Cumberland County, PA with a wealth of general construction services with a focus on ADA-compliant accessibility.
Located in New Bloomfield, PA, we provide full-service commercial building services in New Bloomfield, Elliottsburg, Perry County, and Dellville, PA, and beyond. We bring the experience and knowledge needed to help design, plan, budget, and manage your project. No matter what the scope of your project is, we can help with every aspect, from preconstruction to completion.
Complete Commercial Project Management
Because we specialize in every aspect of commercial building projects from design to build to completion, your project will be managed and coordinated from start to finish by the same team, saving you time, money and confusion. In addition, our extensive construction experience allows us to provide you with innovative solutions for any commercial construction challenges that might arise.
Our commercial building service specialties include: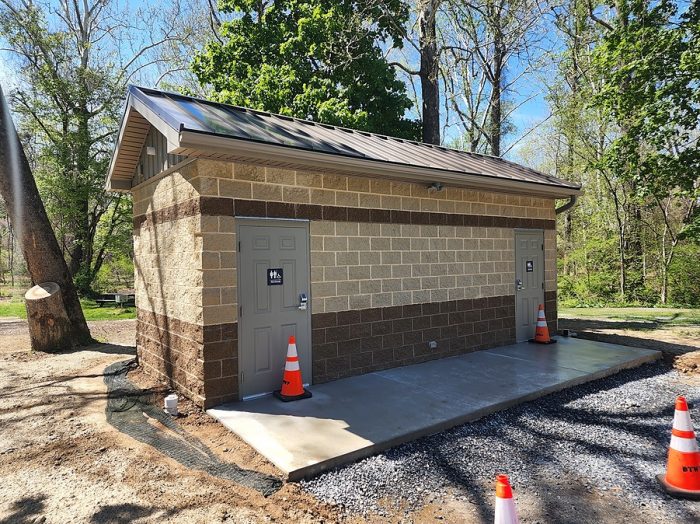 In-house Pro Design & Drafting Services:
We help you save on upfront costs so more money can be put into your project. Our in-house design and drafting team will help plan and create a final design to meet your specifications and budget requirements.
Bid Packet Preparation:
Our extensive knowledge of material costs and our 3 decades of industry experience mean we can help you respond to a Requests for Proposal (RFP) or an Invitation for Bid (IFB) from government agencies, including putting together all required drawings and plans.
Project Planning & Management:
From permits to schedules to coordinating sub-contractors, we can oversee your commercial project through to completion.
Accessibility Projects:
Our certified ADA accessibility specialists can help you design your project to be fully accessible and compliant with all Local, State and Federal disability accessibility requirements.
Ready to get started on your next commercial building project? Contact us at WSL Incorporated today to learn more from our commercial remodelers, handicap accessibility contractors, and VA-adapted housing builders!