Your home may indeed be your castle as the familiar saying goes, but there comes a time when you get tired of the same four walls, or when no matter how great you are at DIY, things start to wear out. When that happens, you have a few choices, to build a new home, to buy an older home and remodel it or to stay put and renovate with home additions and other new projects.
That's why at WSL Incorporated, we're here to help you design, build or remodel the home of your dreams. No matter where you live in New Bloomfield, PA, we can get you through the entire process from design to home on time and on budget. Plus we're licensed and Certified Aging in Place Specialists (CAPS) who can create a home that allows you to live in your own home for the rest of your life.
Custom Home Builders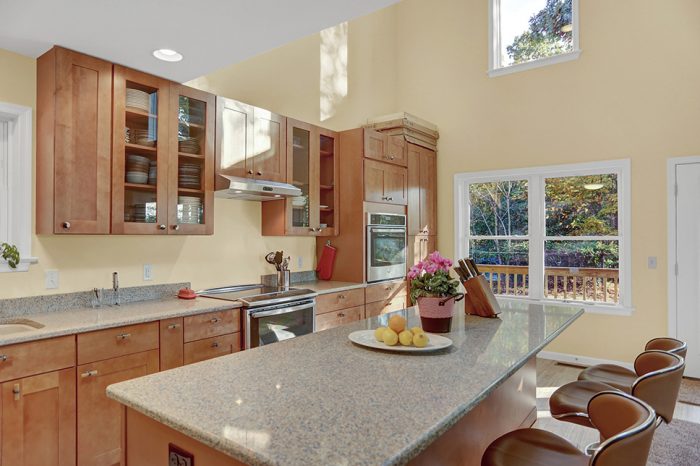 Have you always dreamed of having a home custom built just for you to your exact specifications? Believe it or not, it's not as expensive as you might think. At WSL Incorporated, we're here to help you build a home from start to finish. We even have lots available if you haven't found the right piece of property yet.
But regardless of whether you've found the perfect spot or not, we take you through the entire home-building process including designing, permitting and excavating to the final walkthrough before moving day. That's because we have over 35 years of experience as home and deck builders, helping owners just like you throughout New Bloomfield, PA build homes, including in Elliottsburg, Perry County, and Dellville, PA and beyond.
Remodeling Experts
Maybe you don't want to move or just purchased one of New Bloomfield, PA's amazing vintage homes and your home needs some TLC. Whether you need to completely remodel an older home, or you need to make your guest bathroom accessible for aging parents, we can help. Our designers at WSL Incorporated believe in working with you so you can have the home of your dreams. And if you're getting older or you have aging parents living with you, our Certified Aging in Place specialists can assist you in making your existing home accessible.
No matter what kind of renovation or bathroom remodeling project you're planning, from kitchen remodeling to home additions, you can rely on the contractors here at WSL Incorporated. We provide you with a wide variety of remodeling services including recommending suppliers and vendors you can trust that will fit your budget.
From custom homes to bathroom and kitchen remodeling to Certified Aging in Place design specialists, everything we do for you is backed by our 2-year guarantee. That's why you can truly rely on WSL Incorporated to give you the home you've always dreamed of. Contact us today to set up your consultation for your home, commercial remodel, or handicap accessibility upgrade!
Contact Us View Our Brochure View Gallery