You've valiantly served in the military and as a result become disabled. So what are your options if you want to remain in your own home? The good news is that the United States Department of Veterans affairs has grants available that you can apply for to make your home or build a new home that will make it so you can get around your own home and live as independently as possible. The current maximum is $77,307 and you can use it to help pay for adaptations to your home if you're a Veteran with specific service-connected physical disabilities. For more information about eligibility for VA grants visit the U.S. Department of Veterans Affairs.
Here at WSL Incorporated, we're proud to serve you and all of our disabled veterans throughout New Bloomfield, Elliottsburg, Perry County, and Dellville, PA as a Specially Adapted Housing (SAH) contractor. That means we can build you a new home or remodel your existing home to accommodate your disability. We're an approved builder for VA Adapted Housing and can help you fill out the paperwork you need to submit your grant application. Plus we're also ADA Contractors and Certified Aging in Place Specialists, so we have extensive training and experience in helping people just like you stay in their own home regardless of age or disability.
Our Specially Adapted Housing Builders can help you make the following modifications to your home so no matter what disability you have as result of your service, you can move around your home and live independently.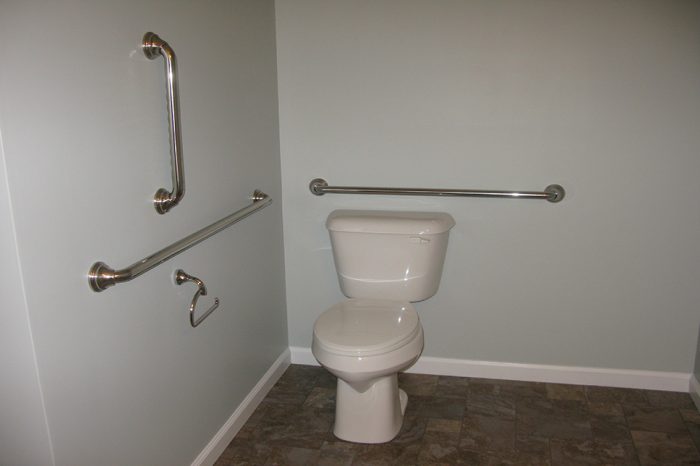 Widen doorways
Construct ramps or step-free entrances
Build large bathrooms with accessible showers, tubs, and sinks
Create open kitchens with easy access to appliances and storage
Install home elevators
Install handrails and grab bars
Install chairlifts
Build or remodel homes to create 1st-floor bedrooms and bathrooms
Here at WSL Incorporated, we have over 3 decades of experience making homes accessible and in specially adapting homes for Veterans. We understand how important it is to have a place to call home. We also know mobility restrictions can be frustrating. We want you and to be able to move freely and safely throughout your home with as little assistance as possible.
To get started on building your VA Specially Adapted Housing, contact us today to set up your consultation for our drafting services and custom home designs.