Owning a home is a thrilling experience and a dream come true for most people, including millennials. This is evident from the current trends in real estate. According to statistics, millennials accounted for 43% of all home purchases, the highest of any generation. Overall, 1.3 million housing units were completed in 2022 alone.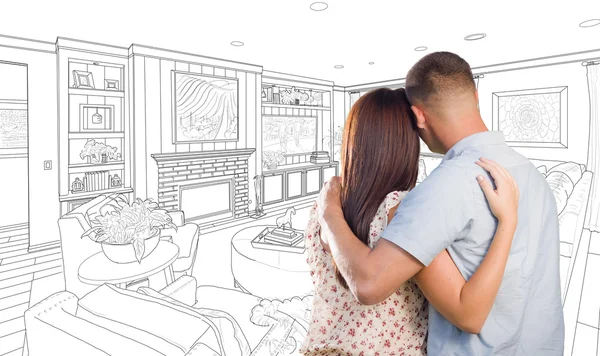 Image source: depositphotos.com
If you're planning to move into your new home soon, how about you consider a tailored design to your specific needs? Below we'll take you through the reasons for designing a custom home.
1. You're Able To Identify an Ideal Locale and Layout
If there's a location you have been eyeing for a while, you can acquire it and design your custom luxury home. With the current real estate boom, only those who choose the best locales will benefit from the most valuable properties. A good locale could be near community schools, other social amenities, or major roads for easy commuting. When designing your own custom house, you have the freedom to choose whether you want it in a remote or metropolitan area.
2. You Have More Control Over the Budget
When building a custom home, you have control over the entire design and materials to be used in the building. You choose the desired layout and type of materials. That means you'll stay within your budget as you'll keep track of everything during the design and construction.
3. Allows You To Personalize the Design to Your Specific Needs
Since a home is a long-term investment, why would you want to settle with what's already on the market? The decision on how to design a custom home lies solely with you. Therefore, customize every part of the home to your taste and lifestyle because if you go for a pre-designed home, you'll compromise your standards.
4. Money Saver and Cost Efficiency in the Long-Run
If you don't want to spend your money repairing and renovating an old home, designing a custom home is the way to go. It might seem expensive to build from scratch, but in the long run, you'll not spend much since you're sure of the quality of materials used.
5. Allows Functionality Maximization
Building a custom home allows you to utilize all the space you need compared to buying an existing home which may limit you to the previous owner's ideas. Adapt everything to suit your needs and lifestyle. Only you know where you want your essentials to be located to make your life easier and smooth.
6. You Get To Choose High-Quality Materials
It's hard to know the quality of the materials used on an already existing home on the market. Hence, it's always a good idea to build a custom home where you're in control of purchasing high-quality materials for a long-lasting home. That will save on maintenance costs over a long period.
Reach Out to Custom Home Designers
Building the custom home of your dreams is an exciting experience. Consider a custom design because it allows you to place all your essential features exactly where you need them. If you don't know where to start in designing a house, reputable experts like WSL Incorporated (WSL Inc.) can help.
At WSL Incorporated (WSL Inc.), we design and build custom homes, and we've excelled in it for over 35 years, meeting customer expectations all across Pennsylvania. From building luxury homes to remodeling existing homes, we offer the most professional project management services from the start of the design to the finish. For more information about our services, reach out at (717) 582-3423 or leave us a message online.