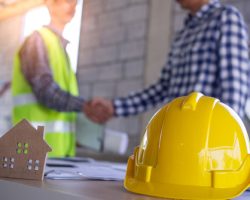 When it comes to a remodeling project, finding the right contractor can make all the difference. The success of your project, whether it's a kitchen renovation, bathroom remodel, or a complete home makeover, depends greatly on the contractor you choose. In Perry County, PA, there are many contractors to choose from, but not all of them may be the right fit for your project. In this blog post, we will discuss some essential tips to help you ensure a successful remodeling project with the right contractor in Perry County.
1. Define Your Project Goals and Budget
Before searching for a contractor, it is essential to define your project goals and establish a realistic budget. Determine what you want to achieve with your remodeling project, whether it's increasing functionality, improving aesthetics, or adding value to your home. Having a clear vision will help you communicate your expectations to potential contractors. Additionally, establishing a budget will give you a realistic sense of what you can afford and help narrow down your options.
2. Research and Ask for Recommendations
Start by researching local contractors in Perry County who specialize in the type of remodeling project you have in mind. Look for contractors with a solid reputation and years of experience in the industry. Check their websites, portfolios, and online reviews to get a sense of their work quality and customer satisfaction. Additionally, ask friends, family, and neighbors for recommendations and referrals. Their first-hand experiences can provide valuable insights and help you create a shortlist of potential contractors.
3. Verify Licenses, Insurance, and Certifications
When reaching out to contractors, always verify their licenses, insurance coverage, and certifications. A reliable contractor should have the necessary licenses required by Perry County and adhere to local building codes and regulations. Insurance coverage is crucial in protecting you and your property in case of any accidents or damages during the remodeling project. Additionally, reputable contractors often possess certifications from professional organizations that demonstrate their skills and commitment to the industry.
4. Conduct Interviews and Request References
Once you have a list of potential contractors, schedule interviews to discuss your project in detail. Ask about their experience, qualifications, and previous projects similar to yours. During the interview, pay attention to their communication skills, responsiveness, and professionalism. Good chemistry and clear communication with your contractor are essential for a successful working relationship. Don't hesitate to ask for references and follow up with past clients to get their feedback on their experiences with the contractor.
5. Request Detailed Proposals and Contracts
Ask your shortlisted contractors to provide detailed proposals that outline the scope of work, timeline, materials to be used, and payment terms. Compare the proposals carefully, ensuring that they align with your project goals and budget. Also, consider requesting a contract that clearly states the responsibilities of both parties, including warranties, change order procedures, and dispute resolution. Review the contract thoroughly before signing it and ensure that all aspects of your remodeling project are covered.
6. Check for Vendor Relationships and Subcontractors
Inquire about the contractor's relationships with suppliers and subcontractors. A good contractor will have established partnerships with reputable suppliers who provide quality materials and products for your project. Additionally, subcontractors play a vital role in executing specific tasks, such as plumbing or electrical work. Ensure that the contractor has a reliable team of subcontractors who have the necessary skills and experience to deliver high-quality work.
7. Communication and Project Management
Effective communication is key to a successful remodeling project. Discuss how the contractor plans to communicate with you throughout the project and ensure that they provide regular updates on progress, challenges, and any changes to the timeline or scope. Additionally, ask about their project management approach and how they plan to coordinate subcontractors, inspections, and permits. A well-organized contractor will have a clear plan in place to ensure that your project stays on track.
8. Trust Your Instincts
Lastly, trust your instincts when choosing a contractor. If you have any doubts or concerns about a particular contractor, it's always better to keep looking. A successful remodeling project requires a strong and trustful relationship with your contractor. Choose someone who listens to your ideas, understands your vision, and has a proven track record of delivering quality workmanship.
Summary
Finding the right contractor is crucial for a successful remodeling project. Define your project goals and budget, conduct thorough research, ask for recommendations, verify licenses and insurance, conduct interviews and request references, review detailed proposals and contracts, check for vendor relationships and subcontractors, prioritize effective communication and project management, and trust your instincts. By following these essential tips, you can ensure a successful remodeling project with the right contractor in Perry County, PA.
Got Questions? Let Us Help!
WSL Incorporated (WSL Inc.) is a full-service design/build company located in New Bloomfield, PA. For more than 30 years, we have been building affordable custom homes, as well as remodeling homes, in central Pennsylvania. Our company offers professional project management services from the start of the design phase all the way through to the warranty services, and we have in-house designers available to create a customized plan for you. No matter what the size, budget or needs of your project, WSL Inc. will help you every step of the way. We will make sure your project is completed to your satisfaction.  Call us today at 717-582-3423, we look forward to hearing from you!